Toyota 公司 75年史 ~2012
http://www.toyota-global.com/company/history_of_toyota/75years/text/index.html
Fast forward five years and Mr Toyoda's position now seems unassailable. The Japanese automaker is once again sitting at the top of the global industry, churning out record net profits of $17bn on the back of annual sales of more than 10m vehicles worldwide. While its main rival,
Volkswagen
, appears distracted by a
leadership spat
.
Yet there is little sense of euphoria at the company's headquarters. "With currency moves uncertain, we're not in a position to celebrate record profits," says one Toyota worker. His boss echoes the caution: "There is still much left to be done," says Mr Toyoda.
The automaker has been one of the biggest beneficiaries of Prime Minister
Shinzo Abe
's policy of
aggressive monetary easing
, which has weakened the yen . Currency moves accounted for 23 per cent of the $41bn in its total operating profits over the past two fiscal years.
But the
currency benefits
are starting to fade as dollar costs rise from a decline in the euro and other emerging market currencies. Abenomics also comes with strings attached as Toyota faces pressure to reward its employees with higher wages. It even dropped demands for lower prices from its network of suppliers to encourage pay rises to trickle down to the auto sector as a whole.
Applying the brakes
Under Mr Toyoda, the automaker has undergone a radical makeover. Breakneck expansion – once a guiding principle – is now considered dangerous and employees no longer dare use the phrases "all-time high" or "No 1" in front of the boss. He blocked the construction of new plants for three years as Toyota explored ways to make its business more efficient. A race car driver himself, Mr Toyoda pushed his engineers to build better cars, denting their pride along the way.
But as Toyota "paused" VW aggressively expanded, setting a target to overtake its Japanese rival by 2018. Analysts widely expect VW to take the top slot in vehicle sales as early as this year.
Toyota's vulnerability is most obvious in China, the world's biggest car market, where it lags behind European and US rivals with just a 5 per cent share of the market. Sales in China by Japanese automakers are complicated by a flare-up in a territorial dispute in 2012 that led to a consumer backlash against Japanese goods.
"Toyota is fully rehabilitated and it has a profitable business combined with a cash-rich balance sheet," says Howard Smith, Tokyo-based managing director at Indus Capital Advisors, which invests in Toyota. "Now it's time to start taking more risk and spending money again."
Executives confirm the period of soul-searching is over. This year Mr Toyoda chose February 24, the date of his US congressional grilling in 2010, to mark the beginning of production for its new
fuel-cell sedan Mirai
, calling it a day "to celebrate Toyota's new start". In April, the carmaker announced plans to spend more than $1.4bn to build new plants in Mexico and China, lifting its three-year moratorium on plant construction.
Analysts say the strength of its turnround will be tested as the company rolls out a series of models over the next few years using revamped vehicle platforms and components. The project, called Toyota New Global Architecture, is expected to be launched with the new Prius hybrid later this year, and cover half of its vehicles by 2020.
The target, executives say, is to make appealing and affordable cars using common parts across continents and vehicles in a shift from its traditional practice of sourcing components mostly from a close-knit group of Japanese suppliers. Long term it wants to be nimble enough to respond to market changes, from a fall in demand to fluctuations in the yen.
"Whether Toyota can take another leap forward depends on the TNGA. Everyone is both excited and nervous since the Prius will be the litmus test," says Keita Kubota, a Tokyo-based investment manager at Aberdeen Investment Management.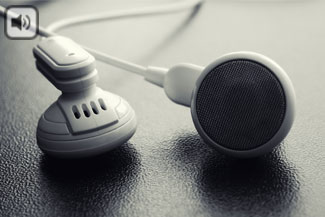 Toyota is back at the top of the global auto industry five years after safety lapses savaged its reputation, sales had plunged and losses soared. Kana Inagaki goes to the Japanese carmaker's HQ to assess the reality of the rebound
Mr Toyoda was blunt in his criticism when he took over the company in 2009. A frantic pursuit of sales volume, he argued, had caused the automaker to lose touch with its customers, resulting in dull cars that sold in masses but failed to spark excitement. It was a concern he had harboured, according to people who knew him, since he was overseeing Asian operations in the mid-2000s.
His proposals were met with opposition from former executives and panic among suppliers. "Everyone knew Toyota was growing too fast. But it was only Mr Toyoda, because of his family background, who could make hard decisions and steer the company back to a normal condition," says a former executive.
Difficult decisions
Within a year of his appointment, Toyota pulled out of Formula One racing and shut down a plant in California that employed 4,600 workers. Instead of jobs, it cut spending in equipment and production lines at home. It now spends 40 per cent less to build new plants compared with 2008, and it can make 10m vehicles using factory space for just 6m.
"For us engineers, it was tough that the president constantly kept saying that we needed to build better cars since many of us thought we had been doing that all along," says Mitsuhisa Kato, Toyota's executive vice president. "But the essence is in building even better cars."
That meant Toyota's powerful chief engineers had to adjust their way of designing vehicles. To build cars more efficiently, the engineers now co-ordinate with other divisions and involve parts suppliers early in the process. The days of having 800 custom-made engine types are gone.
"The TNGA won't work unless you break down the walls inside the organisation," says Yuzo Ushiyama, president of Tokai Rika, a Toyota supplier.
The 59-year-old Mr Toyoda, who doubles as chief executive, also broke with tradition recently by bringing in senior officials from its network of suppliers for the first time to redesign car-making from the bottom up. He also promoted a veteran from the factory floor to an executive position in April, in an effort to transfer traditional manufacturing skills to younger employees.
Having deliberately put a brake on its growth, analysts warn that Toyota must now shake off its past.
"The question is how it will invest in growth," says Goldman Sachs analyst Kota Yuzawa. "It needs to build more plants and a slew of new products will come out. Once it starts growing, Toyota [then] needs to make sure it doesn't snowball out of control."
All the main carmakers are wrestling with slower growth and ballooning costs to develop energy-saving technologies. Goldman Sachs estimates that there will be an extra $2,500 in costs per vehicle for every manufacturer to comply with regulations to curb carbon dioxide emissions.
Analysts say the TNGA project is Toyota's answer to those competing problems: an attempt to redefine the spine of its production system to meet global trends for quality, cheaper cars. Toyota claims the system will cut development costs by 20 per cent, with Mr Yuzawa estimating the company can reduce parts costs by $1,000 per vehicle, of which half would translate to profit.
Spinal surgery
The Japanese carmaker unveiled the concept three years ago after it studied a similar effort in platform sharing by VW.
Renault
and Nissan have adopted a similar approach.
That it has taken three years to turn the idea into reality – for instance, having production lines that can be shortened or extended according to demand – is not surprising. But what happens next will determine its success.
VW has struggled to raise its profit margin through platform sharing, with its operating return on sales standing at 6.3 per cent last year, compared with 10.1 per cent for Toyota.
"TNGA will be considered a success if Toyota can keep its profit margin," says Takaki Nakanishi, a former Merrill Lynch analyst who runs his own research group. " In reality it will be very difficult."
Once the first vehicles produced using the new platforms begin to hit the streets later this year, analysts say the big measure for Toyota will be whether it can tackle its relatively weak positions in China and India. The Japanese automaker has traditionally been strong in other emerging markets such as Thailand – a major production hub. Toyota has also benefited from a strong rebound in the North American market, which generated 27 per cent of its annual vehicle sales in the year to March.
"Toyota excels in selling quality cars at high prices in the US, but it's not good at making low-cost cars," Mr Nakanishi says. Sales of its Etios compact sedan, developed for the Indian market and priced below $10,000, have slid since its 2010 launch.
The key challenge is China, where Toyota sales topped 1m for the first time last year – still a long way short of VW and
General Motors,
which sold more than 3.5m units each. It misjudged the market, says Satomi Harada, senior analyst at IHS Automotive, by pushing models that did not cater to local tastes.
Japanese brands have yet to recover from the dispute with China that has poisoned relations between the countries. Even
Nissan
, the strongest Japanese player in China, says it has lost two years in development due to the dispute over the Japanese-controlled Senkaku islands, known as the Diaoyu in China. "I'm not sure [even] today that some parts of the market are accessible to Japanese brands," Carlos Ghosn, Nissan's chief executive, said recently.
When asked last month about its weaker performance in regions outside the US, Mr Toyoda insisted that its efforts will eventually pay off in terms of higher sales and profits. But five years on from the recall crisis – which ended with an apology and $1.2bn fine – the presidential-like motorcade that follows Mr Toyoda around underlines the power he now wields after delivering a strong turnround. Still, he believes, Toyota has a long way to go, warning that it tends to be too inward-looking. "Because we are stronger, we must do more now for our rebirth."
Mass-production: Overhaul triggers race among suppliers
Analysts say the success of Akio Toyoda's attempt to create a "new global architecture" — dubbed TNGA — hinges largely on whether its parts makers, some of which are wholly-owned by Toyota, can become more globally competitive.
If they can survive on their own, it would make it easier for Toyota to source more parts from large global suppliers at lower costs.
"The TNGA initiative is a double-edged sword for parts makers," says Yasuhiro Mishima, president of Futaba Industrial, a Toyota supplier that makes exhaust systems and suspension parts.
For those that can develop lighter and smaller components at cheaper costs, TNGA could entail big orders not just from Toyota but other carmakers worldwide. At Futaba, for example, it developed a super-slim silencer that can be produced faster using simpler and more compact manufacturing lines.
"Toyota tells us that we can't be making products just for Toyota. So we need to secure more overseas clients," Mr Mishima says. Futaba currently generates about 70 per cent of its revenue from Toyota cars.
For decades, Toyota has supported its tightly-bound community of 700 subsidiaries and affiliates through cross-shareholdings and preferential business treatment. If the automaker breaks with tradition and sources more parts from outside its family, it would create opportunities for companies such as Yorozu, a suspension system maker.
Having worked with both
Nissan
and
Volkswagen
, the company is used to the concept of modular designs.
"The competition is fierce," says Ryozo Ikeuchi, general manager at Yorozu, which has already won some TNGA-linked orders. But for companies that cannot make the cut, TNGA could mean a significant loss in revenue.
"The impact of missing out on a Toyota product is unmeasurable," says an executive at one supplier.