Introducing 'treeconomics': how street trees can save our cities
As a fight over 11 lime trees in Sheffield escalates, activists in cities all over the world are making the case for urban trees – to cut pollution, increase land value and even make you feel younger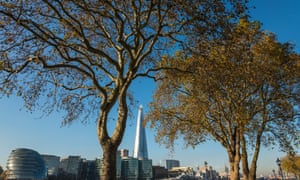 This tussle shows how urban trees are both treasured and in jeopardy like never before – beset by disease and spurious insurance claims, and too readily felled by cash-strapped local authorities which only see their potential cost rather than their contribution to climate, public health and even the wealth of a city. Ever since Roger Ulrich discovered in 1984 that hospital patients appear to recover more quickly from surgery in rooms with green views, a growing body of scientific evidence has demonstrated the health – and wealth – benefits of trees in cities.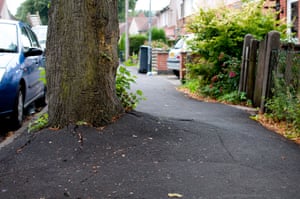 Despite compelling scientific support for urban greenery, the trees on British streets are imperilled by the lack of any government department or national body to look after them (unlike government-owned woodlands, which are managed by the Forestry Commission). Urban trees stand at the mercy of cash-strapped local councils and a hotchpotch of agencies, from housing associations to highway authorities, who may overlook their true value. But as Sheffield residents mount a desperate defence of their mature street trees, some councils and planners seem to have grasped the value of their urban forest.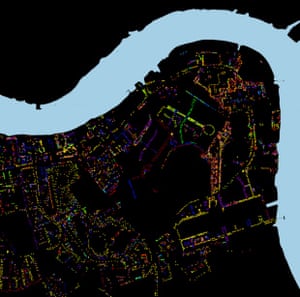 Tibbets says: "i-Tree is a real opportunity to finally put a valuation on London's tree resource and financial value is something that everybody can understand." The survey isn't truly comprehensive – it doesn't calculate mental or physical health benefits, for instance, or the cultural value of trees – but Tibbetts is hopeful it will raise awareness of the "significant threat" to London's urban forest. "Insurance claims [for roots causing building subsidence or uneven pavements that lead to accidents] are a large financial risk for local authorities, but for urban forests the main threat is development and complacency," he says. "We believe we come from a green and pleasant land with lots of trees – when developers remove two trees, we think there are lots more."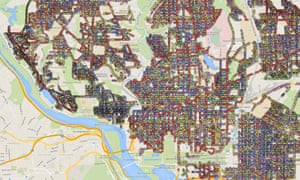 Disease is perhaps the most terrifying threat to London planes. A wilt disease has struck thousands of mature trees in France, and has now spread as far north as Lille. If it crosses the Channel, it would change the capital perhaps as dramatically as the blitz. But if it doesn't, ageing plane trees will still have to be replaced. Rogers' study of Victoria found that most were being substituted with species that won't grow as large, and will never perform the valuable services that big planes do.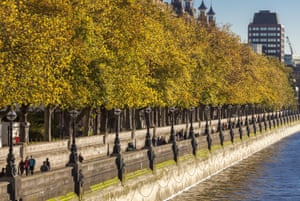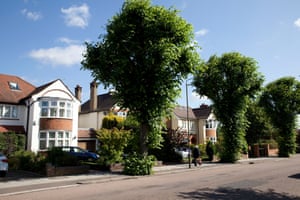 Terry Fox, cabinet member for the environment and transport at Sheffield city council, says it is a "myth" that removing mature trees is the cheapest option. The council says cannot reveal the comparative cost of removal and maintenance because it simply pays an annual charge for all services delivered under the contract, of which tree maintenance is one. "Sheffield is the greenest city in the UK, with more than two million trees – four for every person. This is something we are all very proud of. To help preserve our green status we have also, this year alone, planted 50,000 trees, creating 17 new woodlands," says Fox in a statement. "The removal of any tree is always a last resort and we look at all viable options before removal is considered."
Sheffield city council has now established a "tree forum" for experts and residents to discuss plans for a city tree strategy next March. "We're delighted, but how many trees will be cut down before then?" says Wilcockson, who is sceptical about the forum. As Fox puts it in his statement, it is "to enable the public to better understand our approach to managing the city's street trees". He confirms that the council is still planning to remove the 11 limes on Rustlings Road, and will replace these and plant nine additional trees on the street.
"This is not a parochial issue, it's a huge issue about privatising local authority services," says Rotherham, who has been contacted by residents in Birmingham, Southampton and Leicester also concerned about councils removing mature trees. "In Sheffield, the cost is [to] the tree resource, the value of Sheffield PLC, and the local people who are really, really upset. We shouldn't belittle that - we know that trees make people happier and healthier."
****
The "quality control group" that tests food storage containers in West Yellowstone, Mont., doesn't get much reimbursement for its work.
The group? Bears.
Eight grizzly bears at the Grizzly & Wolf Discovery Center play a role in testing food storage and garbage containers destined for outdoor use in bear country.