Steven A. Sass
PROGRAM DIRECTOR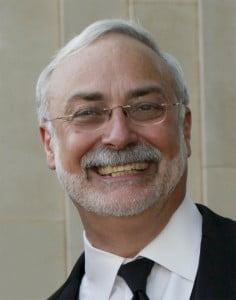 Dr. Sass joined the staff of the Center for Retirement Research at Boston College in January 2002 and became the program director of the Financial Security Project in 2009. Previously, he was an economist at the Federal Reserve Bank of Boston and founding editor of the bank's quarterly economics magazine,
The Regional Review
. Sass is the author of
The Promise of Private Pensions: The First Hundred Years
(Harvard University Press, 1997),
The Pragmatic Imagination: A History of the Wharton School 1881-1981 (University of Pennsylvania Press, 1982)
, and with Alicia Munnell,
Social Security and the Stock Market
(Upjohn, 2006) and
Working Longer
(Brookings Institution Press, 2008). He also co-edited, with Robert Triest,
Social Security Reform: Links to Saving, Investment, and Growth
(Federal Reserve Bank of Boston, 1997). Dr. Sass has taught at Rutgers and Brandeis University and was an assistant research professor at the Wharton School and a research associate for the Pension Research Council.
journals.cambridge.org/abstract_S0007680500067052

by RR Locke - ‎1986

Jun 11, 2012 -

By Steven A. Sass. (Philadelphia:

University of Pennsylvania Press

,

1982

. xxiii + 351 pp. ... Table of

Contents

- 1986 - Volume 60, Issue 01. Buy This ...

The Pragmatic Imagination

:

A History of the Wharton School

,

1881–1981

.




我對於末章"MBA時代"中的Russell Ackoff等,很有興趣。